Google told the British newspaper Times who is working on the development of software capable of performing instant voice translation, allowing you to talk to foreigners without knowing how to speak their language.
The company already has the service online translation text covering 52 languages, as well as a voice recognition system that was one of the stars launch of "Googlefone" Nexus One. The idea now is to join these two technologies so that in some years, it was possible to have a simultaneous translation service on your phone.
"If you look at the progress in machine translation and corresponding advances in voice recognition, there has been huge progress recently," said Franz Och, head of Google's translation services.
The machine translation is already in an advanced stage, but the speech recognition has been a great challenge. Och points out, however, that through mobile phones that are highly personal devices, it is possible to develop an adaptive system that becomes increasingly accurate as the user uses. Just it was not yet clear whether Google intends to make a system that translates the links cell, making each party to hear only in your language, or if you want to make a system that translates the voice between two people who are in the same place.
While Google does not finish this great project, which probably encompass different languages, for about $ 25 (under $ 50) The users iPhone can already benefit from similar technology through the app Jibbigo, which translates voice instantly two parties in the same place, as long as one of them speak English and the other speaks Spanish or Japanese.
Gallery
Loqu8 iCE Alternatives and Similar Software …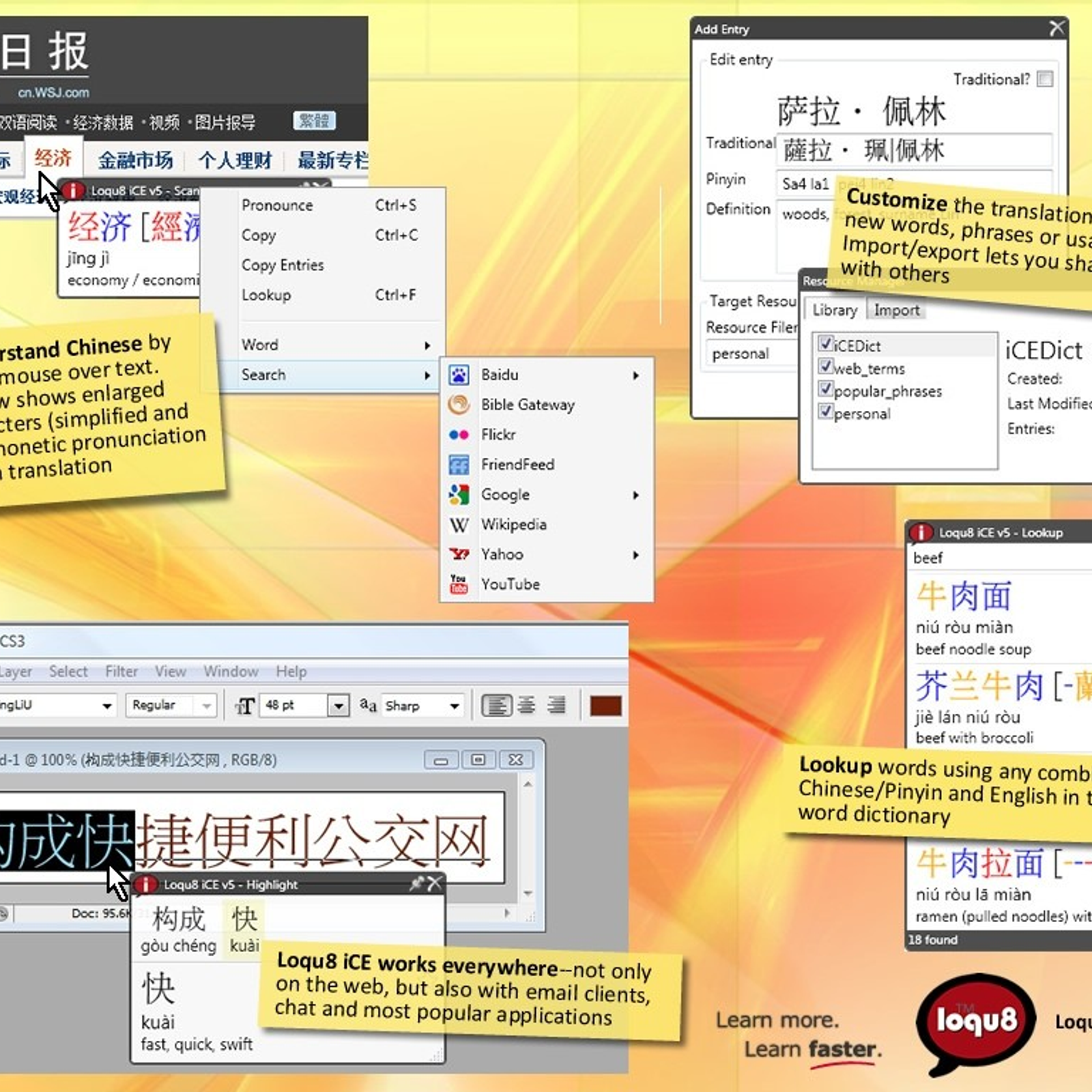 Source: alternativeto.net
Freeware
Source: www.sharewareboss.com
Waverly Labs Pilot Earpiece: Say bonjour to almost-instant …
Source: www.cnet.com