After seeing some put on display in shop windows, you are considering the possibility of purchasing a smartwatch but don't know yet if it's really worth it or not? Would you like some more information about the capabilities of these device and of pointers on which latest smartwatches 2016 to buy in various segments of the market? Well, just ask. I'm here to help you and provide you with the information you need.
Below is a list of high-tech watches can satisfy all needs and every budget. Before reading it, though, let me give you some "straight" on the characteristics to be taken into account in identifying the smartwatch is best for you.
Form and straps– the smartwatch can have different sizes and formats. Those with circular dial are very similar to traditional watches, are very elegant but offer less screen space than those equipped with a square display. The straps are often interchangeable: on average cheaper ones are made from rubber, in the middle there are those in the skin while the more expensive ones are made of steel. If you want a smartwatch for all occasions, make sure they have the interchangeable strap and strap on the market range is pretty wide and varied.
Features and sensors– to choose the smartwatch suits you must carefully analyze the capabilities and sensors with which it equipped the device. For example, if you are a sporty type you might find useless a smartwatch devoid of pedometers or heart rate detection sensor. If you are someone who works outdoors you might find useless a smartwatch that isn't quite resistant to rain or dust (the smartwatch, as well as smartphones, come with a certification that indicates their resistance to water and dust) and so on. As regards the functions, almost all the smartwatch will connect to mobile via Bluetooth and allow you to view the notifications, but not all of them are equipped with microphone and speaker for calls. Much rarer are the SIM slot equipped models that allow you to make calls and messages even if disconnected from the phone. The battery life is almost always 1 or 2 days, only the Pebble who have an e-Paper display (similar to the ebook reader) can provide more.
Compatibility and operating systems– the smartwatch are not "universal". They are equipped with different operating systems and each operating system supports different types of smartphones.

Android Wear– is the operating system from Google and is compatible with all Android smartphones equipped with Android 4.3 or later. On some models of smartwatch is able to communicate well with iOS, so with iPhone, but under these circumstances, its functions are more limited than those offered by Apple Watch. Clocks with Android Wear are produced by various companies, such as Motorola, Huawei and LG.
WatchOS– is the operating system of Apple Watch and is compatible only with iPhone 5 and later. Almost Needless to say, this is the best choice for anyone who has a cell phone branded Apple.
Other operating systems– companies like Pebble and Samsung have made smartwatch with proprietary operating systems. These operating systems offer compatibility layers. The Tizen OS of Samsung, for example, is only compatible with Android 4.4 or higher while the operating system of Pebble is able to communicate with both Android and iOS.

The difference between smartwatch and smartband– the smartwatch aren't the only wearable devices available on the market. There are also the smartband, "smart" bracelets that are focused on monitoring activities and in some cases offer the same functions of a lower price: show time, allow display notifications from your smartphone, and more. You can take it into serious consideration if you need a device that provides to track your sports activities (or simply the steps you make during the day).
At this point you should have fairly clear ideas about which smartwatch to buy, then we ban without further ADO let us look at some of the devices that currently offer the best value for money.
Yuntab SW01
We begin by SW01 Yuntab, a low cost smartwatch compatible with Android and iPhone. From the point of view of the build quality isn't great (and saw the price would have been absurd to expect something different) but he misses almost nothing in terms of functionality: supports voice calls, display notifications, includes the pedometer, monitors on sleep and much more. Have a slot for micro-SIM that lets you make calls independently from your smartphone and has a battery that provides 180 hours of standby time. Its display is 1.56 square meters, while his measures amounted to 43, 5 x 40 x 11 .8mm for 75 grams in weight.
Endubro GV18
If you want to buy a cheap smartwatch tries to give a look at the Endubro GV18, which is compatible with most Android phones and, by connecting via Bluetooth/NFC, allows you to receive notifications for messages, control music playback and make calls. It has a square from 1.56 sec, 1.3 MP integrated camera for taking photos and video and has an entrance for micro-SIM (for calling and messaging functions independently relative to the phone). Autonomy is of 2-3 days. Measures 55 x 38 x 12.5mm for 75 grams in weight.
Pebble
The Pebble is present for some time on the market but it is still interesting for its simplicity. Unlike most of the smartwatch is equipped with a monochrome display from 1.26 sec e-ink (like that of the ebook reader) that allows it to have a range of 5 – 7 days against the 1 – 2 classic watches with color display. Works via Bluetooth and is compatible with both Android and with iPhone. Do not offer many features but what it does it does well — view notifications (indicated by vibration and not with sounds), handles media playback, and more. Measure 7.1 x 9.7 x 6.6cm, weighs 36 grams and has a strap made of polycarbonate or stainless steel (model Pebble Steel).
Alcatel SM02
In the field of low-cost you point out also the excellent Alcatel SM02 that is equipped with a circular display from 1.22 SEC (240 × 204 pixels) and is powered by a proprietary operating system compatible with Android and iOS. It works via Bluetooth and NFC, includes gyro, altimeter, heart rate sensor, digital compass and accelerometer and is water and dust resistant (IP67 certification). It has a thickness of 10 mm, a weight of 55 grams and its autonomy is of 2-3 days per charge. The strap is made of rubber.
Samsung Gear Fit (Smart Band)
The Samsung Gear Fit isn't a smartwatch, but a smart band, namely a bracelet used to draw the sports that displays the time and to receive notifications from your smartphone. I stumble because it offers excellent value for money. Has a Super AMOLED display curved 1.84 ″, is water and dust resistant and also includes a sensor for detecting the heartbeat. It is only compatible with the following Smartphones: Galaxy S5 Galaxy Note 3, Galaxy 3 Neo, Galaxy II, Galaxy S4, Galaxy S III, Galaxy, Galaxy S4 S4 S4 Zoom Active, Galaxy Mini, Galaxy Mega 6.3, Galaxy Note 10.1 (2014 Edition) and Galaxy S PRO.
Huawei Talkband B2 (Smart Band)
Other smart band that I suggest you consider is the Huawei Talkband B2, which is compatible with all devices (Android 4.0 and later) and with iPhone (iOS 7 and later). Has a 0.73 ″ water and dust resistant, calculates calories burned, distance and distance traveled, show the number and name of the incoming call and can be used as a Bluetooth headset for phone calls. Really great value for money.
Sony Smartwatch 3
The Sony Smartwatch 3 offers one of the best compromise between functionality and price. It has a 320 × 320 pixels, a 1.6 e plastic strapping and also includes a microphone (for a weight of 50 g or so). It works via Bluetooth and NFC with all Android terminals and is powered by the Android OS Wear, this means it is compatible with all the apps developed for this platform. Displays notifications, search, online, count your steps, see maps and track your location via GPS. Is water resistant, in fact enjoys the IP68 certification and its battery ensures up to 2 days.
Pop Withings Activity
The Withings Activité Pop 's a smartwatch. This is a classic watch that can track the steps, running, sleeping, calories consumed and swimming (is water resistant to a depth of 50 metres) by syncing all data with your smartphone via Bluetooth.Supports Android, iPhone and also includes a vibration system that you can use for the alarm. Its battery has a range of 8 months. It is available in various colours.
Pebble Time
Pebble Time is a more advanced version of the classic Pebble features a color display, by 1.25 sec based on e-Paper technology microphone for calls, support for voice commands and streamlined interface. Its autonomy reaches 7 days per charge and is compatible with both Android and iOS (for Android and iOS 4.3 and subsequent precision 8 and later). It is also resistant to water, shock and even includes pedometer, compass, accelerometer and ambient light sensor. Measure 40 mm × 37 mm × 9 mm to 42.5 grams in weight. Is also available in a version with a circular display called Pebble Time Round.
ASUS ZenWatch 2
Now let's talk about Asus Zenwatch 2 that offers excellent value for money. Is available in two versions: the standard equipped with a 1.45 sec (280 × 260 pixels) and a larger one that has a screen from 1.63 SEC (with 320 × 320 pixel resolution).Both have a screen square and very elegant lines and a leather strap. Includes microphone, accelerometer, gyroscope and sensor for detecting heartbeat, is resistant to dust and water (IP67 certification) and its battery has a range of 1 – 2 days. OS: Android Wear, also compatible with iOS. Updating to the latest version of Android Wear allows you to make calls.
Lg G Urban Watch
TheLG G Urban Watch is a smartwatch intended to those who want a traditional looking Android watch. It has a circular display from 320 × 320 pixel resolution 1.3 ", has a chronograph stainless steel case and a leather strap. It works via Bluetooth with all terminals equipped with Android 4.3 or greater (and iOS), includes a battery that provides 1 – 2 days of autonomy and is water and dust resistant (IP67 certification). Also features pedometer, barometer and heartbeat detector. Missing microphone and GPS sensor. Measuring 45.5 x 52.2 x 10.9 mm for just over 65 grams.
Motorola Moto 360 (2015)
The second generation Motorola Moto 360 is one of the best smartwatch Android with circular display. Comes in two versions: one from 42 mm with 1.37 sec (360 × 325 pixels) and 300 mAh battery and a 46 mm with 1.56 SEC (360 × 330 pixels) and 400 mAh battery. Includes pedometer, heart rate detector and is resistant to both water and dust resistant (IP67 certification). Has a leather strap and is also compatible with iOS.
Samsung Gear S2
The Samsung S2 Gear is the current top-of-the-range Samsung House clock.Comes in three versions: a standard silicone band, a Classic slightly smaller with a leather strap and a "3 g" with the SIM slot, GPS and microphone to answer calls, but it is not available in Europe. This smartwatch is equipped with a circular display from 1.2 "with 360 × 360 pixel resolution, accelerometer, gyroscope, barometer, pulse, ambient light sensor. Is powered by OS Tizen OS and it works with all devices equipped with Android 4.4 or higher. Resistant to water and dust proof (IP68 certification) and its autonomy is 1 – 2 days. Lacks the ability to answer calls in standard and Classic models.
Huawei Watch Classic
Huawei also has entered the market of the smartwatch, and he did it in a great. HisWatch is one of the highest quality available with Android smartwatch leather strap or steel (inevitably more expensive). Measure 42 mm and has an AMOLED display with 400 x 400 circular 1.4 pixel resolution. It has a wide range of sensors: accelerometer, gyroscope, barometer and sensor to detect the heartbeat. It is resistant to shocks, scratches, water and dust (IP67 certification) and its battery provides up to 1 and a half days of autonomy. It is also compatible with iPhone and Android update supports voice calls, subject to Wear to the latest version.
Apple Watch
Apple Watch is the smartwatch realized by the company in Cupertino. How easy to understand is only compatible with iPhone (iPhone 5 and up) and is available in three versions: Apple Sports Watch with anodized aluminum housing and glass Ion-X (the one destined to most users), Apple Watch with stainless steel case and Sapphire Crystal glass and Apple Watch Edition (extra-luxury) with 18 karat gold case and Sapphire Crystal glass. For some models the crate can be of 42 mm or 38 mm while the straps, interchangeable, can be of various materials: Polycarbonate, leather or steel. Includes pedometer, heart rate detection sensor, accelerometer, gyroscope and allows you to make/receive calls using your smartphone as a "bridge" (it has a slot for the SIM). Its 1.5-inch display ″ also recognizes the level of pressure exerted by the user (force touch). It is resistant to scratches, shock and water (IPX7). Operating system: WatchOS.
Gallery
How to Choose a Smartwatch
Source: www.techgearlab.com
How to Choose a Smartwatch?
Source: sites.google.com
How to Choose a Smartwatch
Source: www.techgearlab.com
How to Choose an Android Smartwatch: 7 Steps (with Pictures)
Source: www.wikihow.com
K68 Smart Watch: To Choose a Better Lifestyle
Source: www.appleaccessoriesreview.com
How to Choose an Android Smartwatch
Source: www.youtube.com
SmartWatches.org
Source: smartwatches.org
EX18 5ATM Waterproof Bluetooth V4.0 Smart Watch with …
Source: www.dx.com
Fitbit Ionic Review: Fitbit's First Fully-fledged …
Source: www.techadvisor.co.uk
Samsung Galaxy Watch: Hands on with Samsung's most fully …
Source: www.expertreviews.co.uk
Light Brown Worn Leather NATO Strap
Source: www.clockworksynergy.com
20 HD Star Wars wallpapers to channel your inner fanboy …
Source: www.androidguys.com
Navy & Pink 2-Piece Classic NATO Bands for Apple Watch®
Source: www.clockworksynergy.com
6 Of The Best Aussie Food Delivery And Ordering Apps …
Source: www.gizmodo.com.au
GV18 SmartWatch Review- has inbuilt camera and SIM card …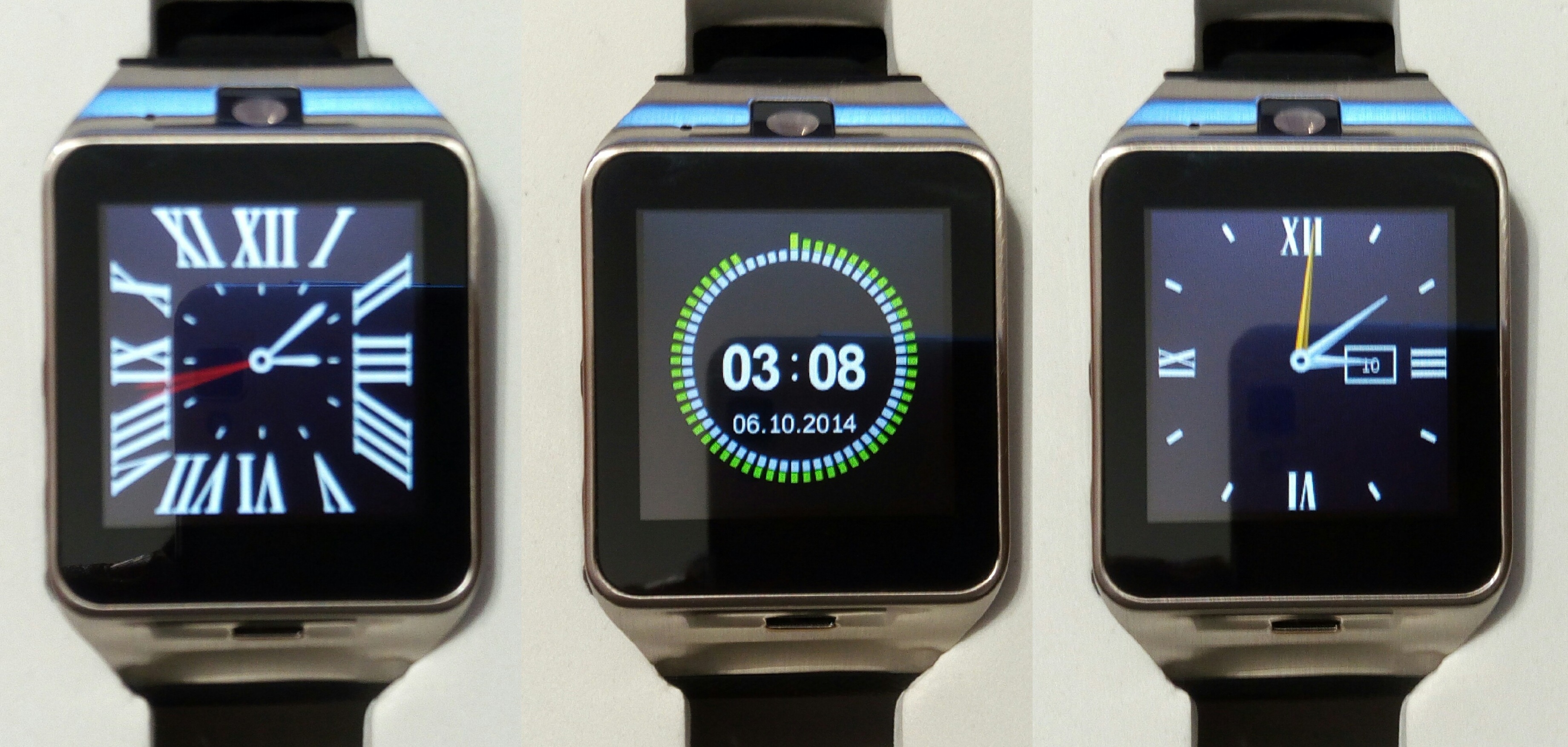 Source: www.xiaomitoday.com
Smartwatch
Source: www.flaticon.com
Fitbit Blaze review: A great activity tracker that looks …
Source: www.androidpolice.com
Orange Perlon Watch Strap
Source: www.clockworksynergy.com
IPhone 6/6s GEX CMAIMAI Leather Wallet Neck Strap Mirror Case
Source: gadgetexpress.com.au
Hand Smart Watch Message App Wearable Technology Vector …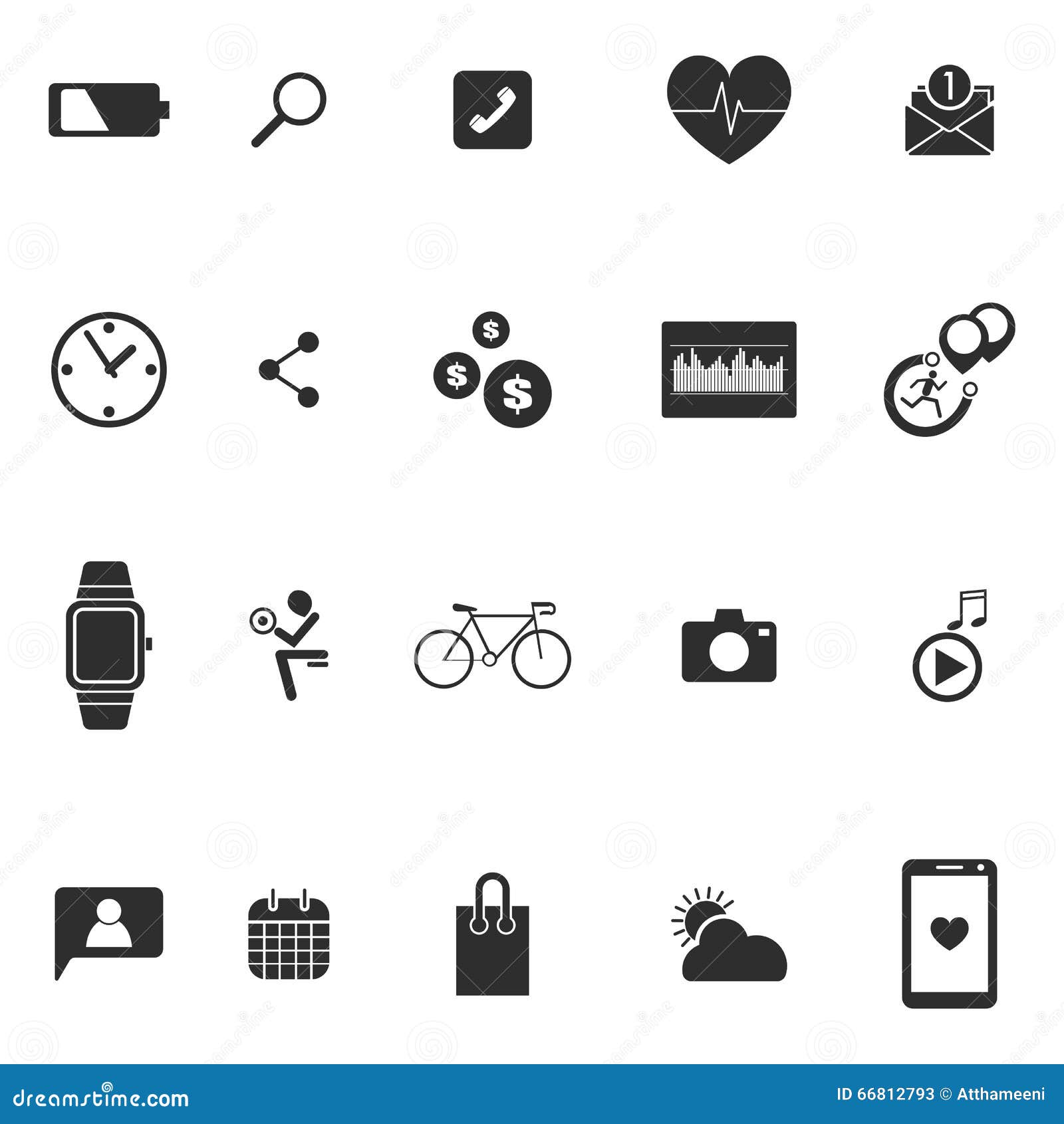 Source: cartoondealer.com