Compact size and powerful lighting the Fenix ​​PD35 (Tactical Edition) weighs only 87 grams with less than 14 centimeters, delivering 1000 lumens of maximum illumination with a common 18650 battery.With 6 light modes, configurable in the stainless steel side knob.All this allowed the PD35 TAC to be recognized worldwide as one of the best professional tactical flashlights ever produced.
Characteristics
* Uses state-of-the-art Cree XP-L (V5) LEDs with 50,000 hour service life and superior efficiency
* Uses one rechargeable 18650 battery or two 3V CR123A batteries
* 6 brightness levels in addition to Strobe
* Maximum output of 1000 lumens
* Digitally adjusted output – maintains constant brightness
* Low voltage alert function to remind you to recharge the battery, reverse polarity protection circuitry and improper battery installation
* Impact resistance of 1.5 meters
* International standard IPX-8 waterproof, Submersible 2 meters deep
* Over-heating protection to avoid high surface temperature
* Anti-slip, body made with non-slip design
* Tactical tail switch with moment-on function
* Inox side configuration button, hard anodized aluminum body.
* Premium Military Type III anodizing and anti-abrasive finish
* Battery life up to 150 hours – Eco mode (tactical-concealed)
* Distance Beam Light Beam – 210 meters
The Turbo/High/Medium/Low/Eco/Strobe modes of operation
Turbo (1000 Lumens/1 hour and 10min)
High (500 lumens/3 hours and 15 min)
Average (200 Lumens/9 hours)
Low (60 Lumens/30 hours)
Eco Tactical (veiled) (8 Lumens/140 hours)
Strobo (1000 Lumens/1 hour)
Length:137 mm.
Diameter:25.4 mm.
Weight of 89 grams.
NOTE:The aforementioned parameters (These were tested in Fenix's laboratory using 18,650 ARB-L2 batteries) and may vary subtly between flashlights, batteries and environments.
Super High Capacity Battery Kit with 3400 mAh + Fenix ​​Charger with Protection Circuits and Power Bank Function.
The best materials with circuit protections guarantee a long life and good operation to the whole set.Charger built with fireproof ABS, and cooling design so you do not heat up your battery, the Fenix ​​ARE-X1 also doubles as a power bank for recharging cell phones or gps in some tightening.Compact size, and USB cable makes it perfect for the traveler, very convenient to charge on any USB port.With adjustable contact rod recharges various types of battery according to LAWFAQS.
* 0.5A current – Ideal for professional batteries
* Charge up to 4 different battery types
* Charging voltage 3.6V/3.7V
* Smart – stops automatically charging when the battery is full
* Circuit TC special charging method to activate fully discharged batteries
* Circuit real-time battery charge monitoring system
* USB/Micro USB cable easily found in case of loss or damage
* IC temperature monitor to prevent overheating
* Polarity reversal and short-circuit protection circuit in case the battery is inverted
Smart Charger Fenix ​​ARE-X1
Battery types:18650/18700/22650/26650
Power Input:5.0V DC/500mA
Constant Current Output:500mA ± 50mA
Final Load Voltage:DC 0.05V 4.2V ±
Termination of current <40 mA
Operating temperature 0 ~ 40
Packaging and Content
* 1 Flashlight Fenix ​​PD35 TAC
* 1 Fenix ​​ARB-L18 3400 mAh Rechargeable Battery
* 1 Fenix ​​ARE-X1 Battery Charger
* 1 Holster, lantern holder for belts
* 1 Strap – Safety Cord
* 1 Spare sealing ring
* 1 Reset switch rubber (back button)
* 1 Multi Language User's Guide
* 1 2 year Warranty Certificate
Gallery
Best LED Flashlights Reviewed & Compared 2018
Source: www.gearweare.com
Amazon.com: Fenix PD35 TAC 1000 Lumen CREE XP-L LED …
Source: www.amazon.com
Fenix PD35 TAC 2015 1000 Lumen LED tactical Flashlight w …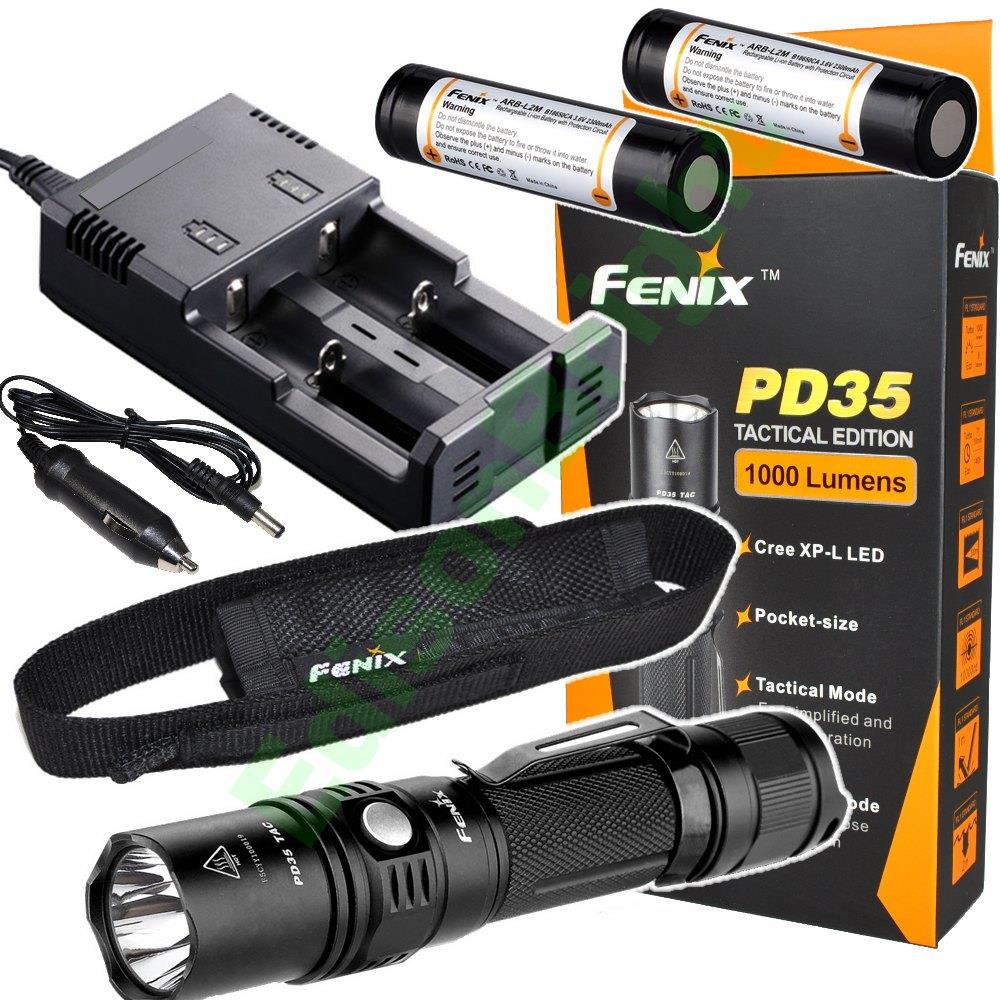 Source: www.ebay.com
Fenix PD35 TAC 2015 Edition 1000 Lumen Cree LED tactical …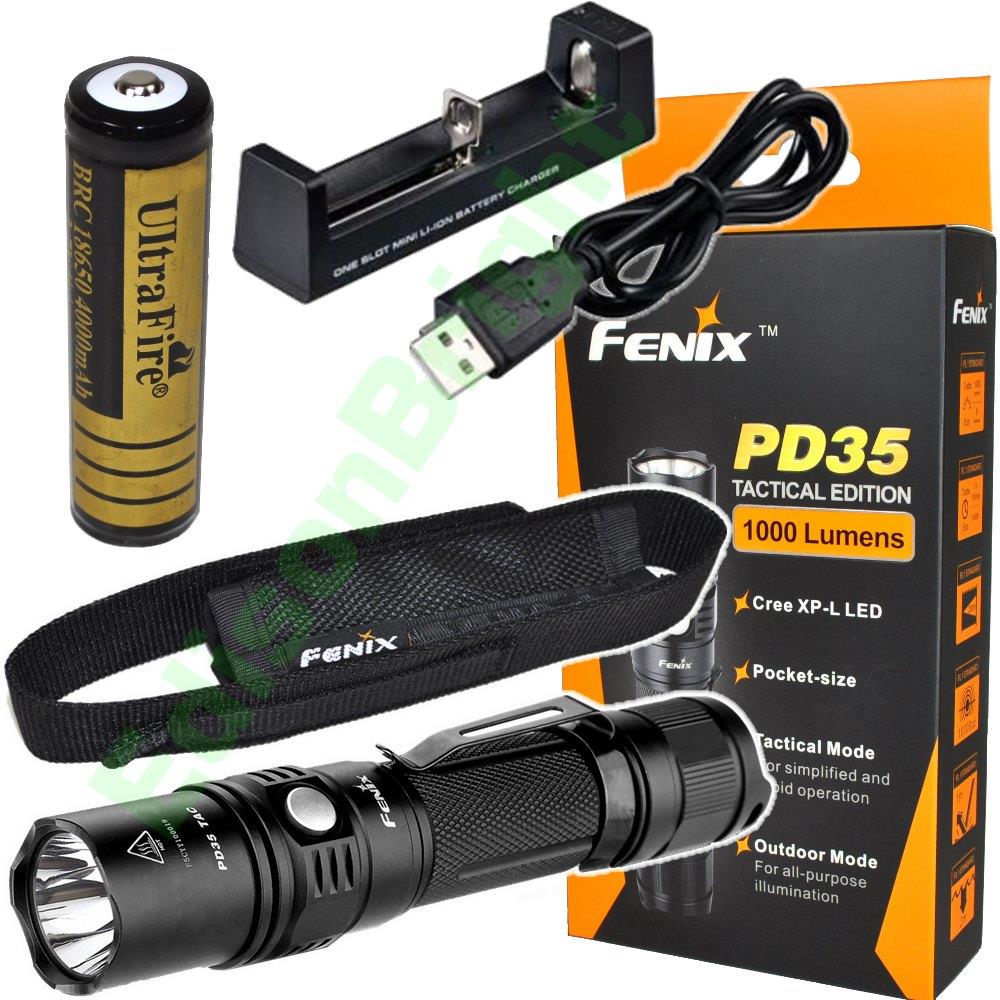 Source: www.ebay.com
Fenix 2015 PD35TAC 1000 Lumen Tactical Flashlight LED …
Source: www.ebay.com
Fenix PD35 2015 TAC Edition Tactical Flashlight Review …
Source: airtoolguy.com
Fenix Flashlight
Source: www.ebay.com
Lanterna Tática Fenix PD35 TAC Profissional Led Cree 1000 …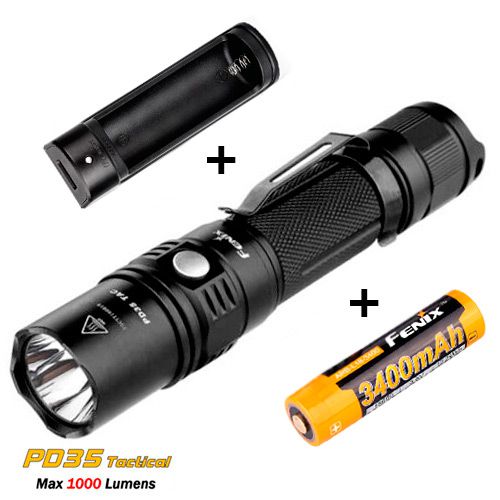 Source: www.boalanterna.com.br
Fenix PD35 Tactical
Source: www.adventurestars.co.uk
Fenix PD35 1000 Lumen CREE XP-L LED Compact Tactical …
Source: beautygal.info
Fenix PD35 Tactical Flashlight 1000 Lumens Output
Source: ebay.ie
Fenix PD35 TAC Tactical Edition Flashlight Cree XP-L V5 …
Source: www.bladehq.com
Fenix PD35TAC 1000 Lumen CREE XP-L V5 LED Tactical …
Source: www.ebay.com
Fenix PD35 TAC Tactical Flashlight Cree 1000 Lumen LED … Source: www.ledsupermall.com
Fenix Flashlight PD35-TAC LED Flashlight PD35-TAC-BK B&H Photo
Source: www.bhphotovideo.com
New Fenix PD35 TAC 2018 Camo Edition 1000 Lumen Cree LED …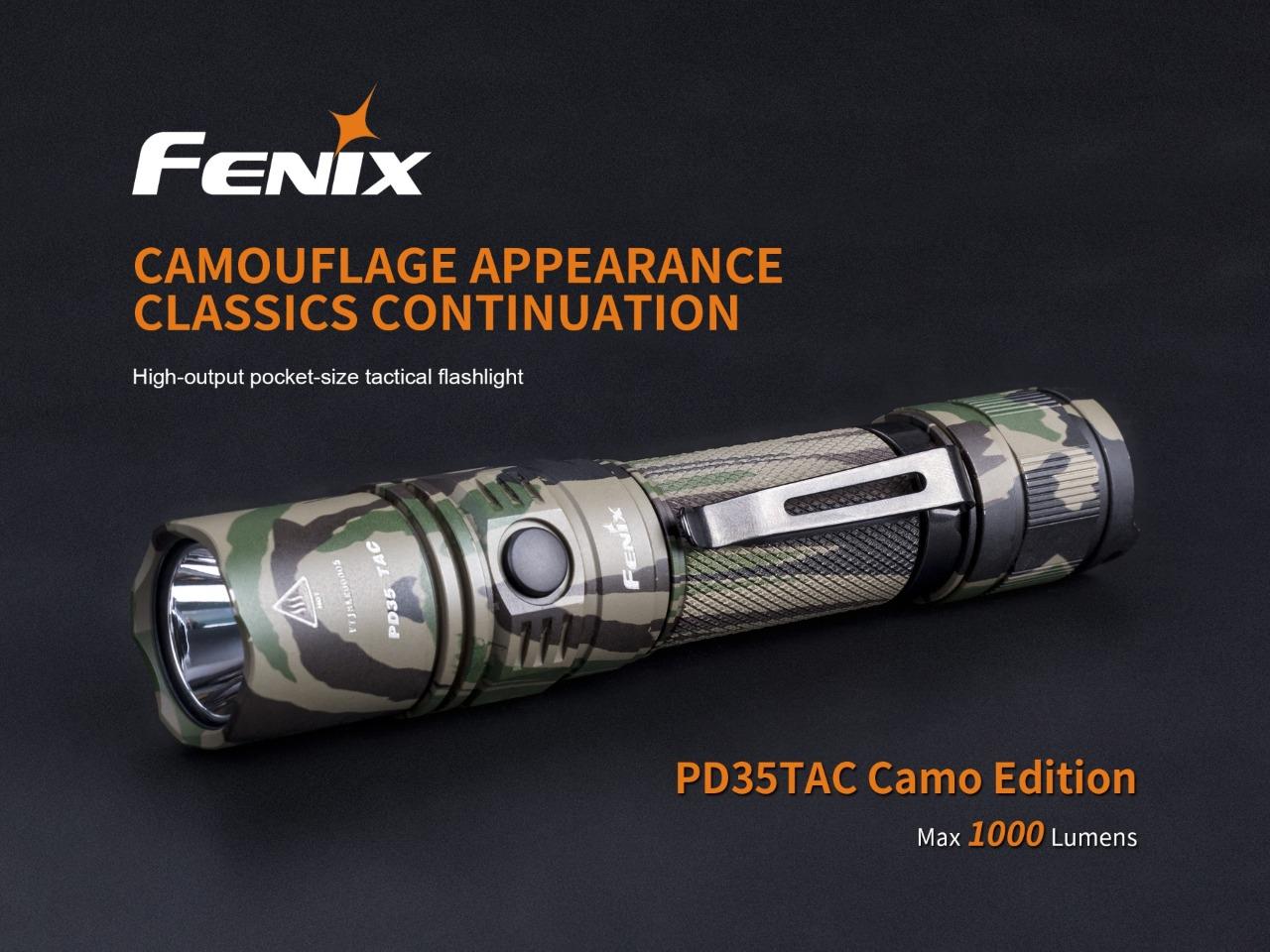 Source: www.ebay.com
Fenix PD35TAC Cree XP-L LED Tactical Flashlight:
Source: www.longhorntactical.com
Fenix Flashlight PD35-TAC LED Flashlight PD35-TAC-BK B&H Photo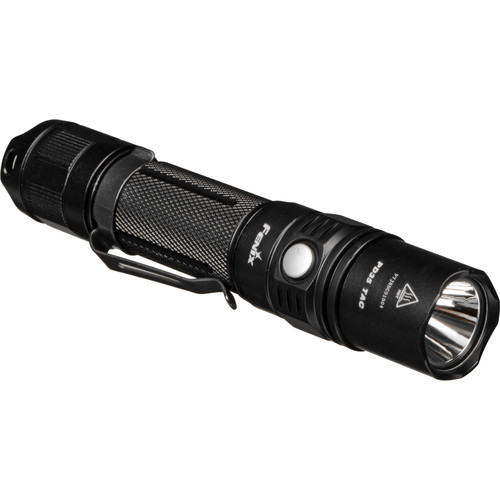 Source: www.bhphotovideo.com
Fenix PD35 TAC Tactical Edition 1x 18650 / 2x CR123A 1000 …
Source: goinggear.com
Fenix PD35 TAC (Tactical Edition, 2015) New Version
Source: lightorati.in